Cost of Dental Implants – Richmond, VA
Investing in Long-Term Tooth-Replacement
According to the Centers for Disease Control and Prevention, the average American loses 12 teeth by the age of 50! So, if you are struggling with tooth loss, you're far from alone. Fortunately, there are a variety of tooth-replacement options available to ensure you can continue to smile confidently and chew with ease, including state-of-the-art dental implants in Richmond. Although this smile-rebuilding solution costs more upfront, the longevity, durability, and jawbone stimulating benefits should not be dismissed. Read on to learn more about the cost of this long-term tooth-replacement solution or get in touch to schedule your initial consultation!
What Are The Stages of Dental Implant Treatment?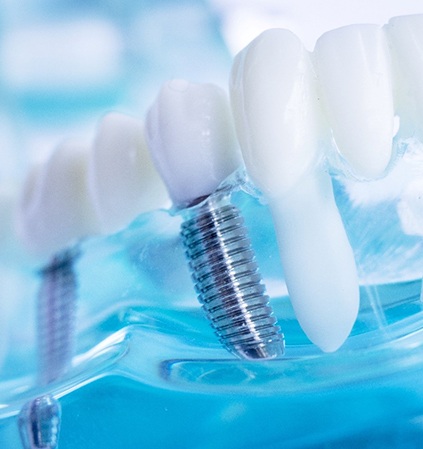 Dental implants are widely known for being incredibly lifelike and extremely durable; however, few patients are aware that the process is broken down into multiple stages. Not only does this give your mouth plenty of time to heal so that your new and improved tooth will be successful in the short and long-term, but it also provides you with more time to pay! Although each patient's dental needs are unique, there are a few phases of treatment that are all-encompassing:
The initial consultation: This will give our dental experts an opportunity to determine if you are a candidate by conducting a thorough dental exam and taking a few X-rays.
Additional procedures: If you need a bone graft or periodontal therapy beforehand to qualify, then that service will be worked into your treatment plan.
Placement surgery: During this step, the implant will be inserted into your jawbone. Don't worry – sedation or anesthesia will be used to keep you completely comfortable and relaxed during the entire process.
Abutments & restorations: Once the implant post has fused with your jawbone, an abutment will be placed on the top to anchor the dental crown in place.
Are Dental Implants Worth The Investment?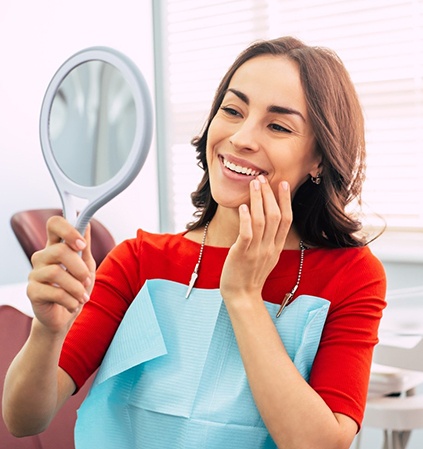 There is no denying that dental implants are more expensive initially, but it is important to consider the overall cost when determining which tooth-replacement solution is best for you. For example, while the cost of dentures is lower, they require routine adjustment appointments, special cleaning solutions, and replacements every 10 years or so. Plus, dental implants come with virtually no dietary restrictions, are extremely lifelike in look and feel, and are the only option on the market that stimulates your jawbone to prevent it from deteriorating. In short, dental implants are definitely worth the investment.
Paying for Dental Implants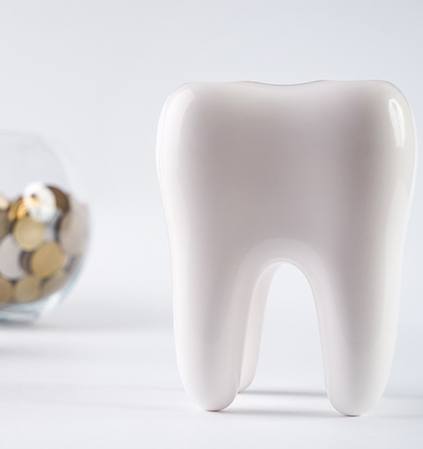 Paying for dental implants can initially be overwhelming, until you consider all the financing options available! If you have dental insurance and want to take advantage of your benefits, we are more than happy to accept your plan, file the claim on your behalf, and keep your out-of-pocket costs as low as possible. No dental insurance? We have an in-house membership plan that offers many of the same benefits (plus a few additional ones like 15% off dental implants) and accept low-to-no interest financing through CareCredit. Whichever route you choose, cost won't stand in your way!
Rebuild Your Smile Today
Ready to find out if dental implants are right for you? Want to learn more about the dental implant cost? We'd love to help! Contact our office today to schedule your initial consultation and find out the exact price of rebuilding your smile from root to crown.