Advanced Dental Technology – Richmond, VA
Always Moving Forward
A big reason why so many Richmond families have already made our dental office their dental home is because they trust we always use the latest technology and techniques. We're committed to providing the highest quality dentistry possible, which is why we frequently update our dental office with the newest proven instruments. Thanks to them, you can look forward to appointments that are continually faster, more comfortable, and more productive.
Committed to State-of-the-Art
& Comfortable Dental Experiences
Patients of All Ages Welcome
Intraoral Camera: See What We See
Low-Dose Radiation Digital X-Rays
Intraoral Cameras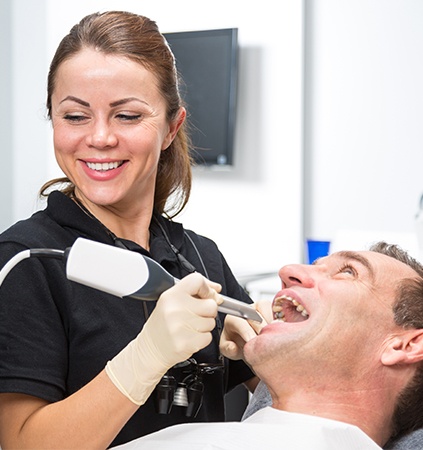 Our intraoral camera is a small, handheld instrument that allows us to easily see every corner of your mouth without having to shine a bright light into your eyes! It can capture images of your teeth and gums we can display on a large monitor to help us find any hidden decay or infections that might be missed during a regular visual exam. This camera is also an excellent educational tool, allowing patients to finally see their smiles from their dentist's perspective to gain a deeper understanding of their oral health.
All-Digital X-Rays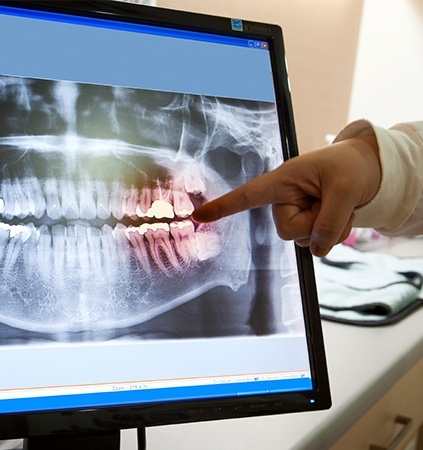 A lot is going on in your mouth that can't be seen with the naked eye. In fact, most of your teeth's surfaces are covered by your gums! To help us catch any hidden cavities, infections, or even cancer, all-digital X-rays enable us to easily look below your gums so we can examine the underlying roots and bone. They are sharper than regular film X-rays, can be developed much faster, and they also emit 90% less radiation.