Tooth-Colored Fillings – Richmond, VA
A Reliable & Lasting Solution to Cavities
As one of the most common oral health problems in the world, most people will get at least one cavity in their lifetime. In the past, this oral health problem would be treated using a combination of metals, highlighting the decay and leading to other unwanted symptoms, like dental sensitivity. Today, we utilize a natural-looking material, allowing us to effortlessly repair damage to your smile and reveal a bright, healthy, and beautiful one in its place. If it has been longer than six months since you last received a checkup and cleaning, call our office today to get yours scheduled and find out if you require cavity treatment in Richmond.
Why Choose Brown, Reynolds, Snow, LeNoir Dentistry for Tooth-Colored Fillings?
Fillings That Blend in with Your Natural Smile
A Family-Friendly Dentist Who Sees Children & Adults
Convenient In-House Membership Plan Available
What are Tooth-Colored Fillings?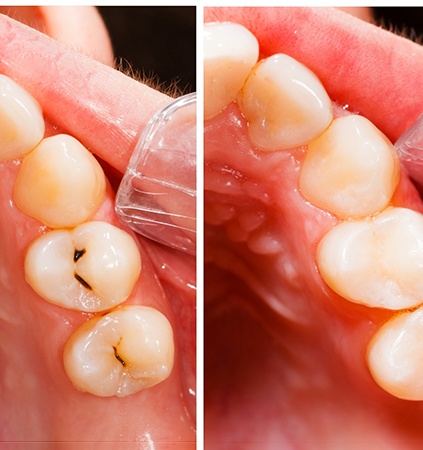 Tooth-colored fillings are made from a material called composite resin, which can be custom-shaded to match the exact color of your enamel. The resin is also biocompatible, meaning it's able to naturally fuse with the tooth enamel to tightly seal off the damaged tooth, preventing bacteria from reentering and leading to more extensive damage. The resin comes in a putty-like consistency that's easy for your dentist in Richmond to mold into the shape and texture of the tooth as well, requiring less removal of your natural dental structure than traditional metal fillings.
The Process of Getting a Tooth-Colored Filling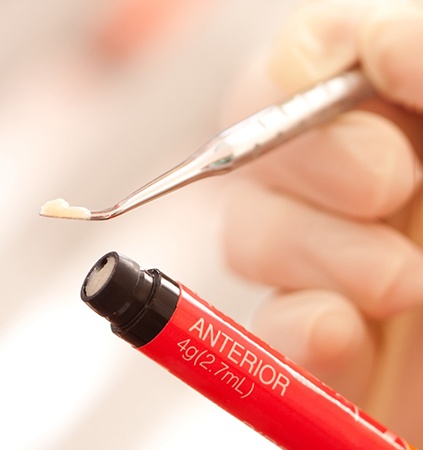 In a majority of cases, getting a tooth-colored filling can be completed within a single appointment. If the decay is extensive, our dentists may opt to numb the area that's being treated first with a local anesthetic. We'll then gently clear away any debris and eroded dental structure as well as sanitize the area, ensuring no bacteria become trapped beneath the filling. After matching the shade of the resin to your tooth, we'll mold it to fit within the tooth and cure it using UV light. Finally, we'll texturize and adjust the resin to make sure your bite is even and the results look natural.
The Benefits of Tooth-Colored Fillings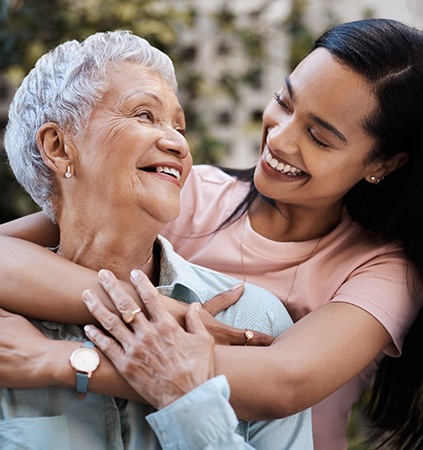 Tooth-colored fillings in Richmond have countless aesthetic and functional benefits to offer, including:
Natural-Looking Results: After you get your tooth filled, you likely won't even notice which one had to be treated because it will effortlessly blend in with your smile!
Biocompatible Solution: Due to composite resin's biocompatible nature, you won't have to worry about any adverse reactions due to sensitivities or allergies like you would with metal fillings.
Cost-Effective: Today, most dental insurance plans cover at least a portion of the cost of tooth-colored fillings, as they're the new standard for treating cavities.
Long Lifespan: With the proper maintenance, a tooth-colored filling can last for over seven years.