Dental Checkups & Teeth Cleanings – Richmond, VA
An Important Pillar of Any Solid Oral Hygiene Regimen
Maintaining a healthy smile is crucial since it directly impacts your confidence, your bite, your speech, and even your overall quality of life. As a result, patients are encouraged to adopt good dental hygiene best practices, like getting a dental checkup and cleaning every six months. If you're overdue for your biannual visit, don't hesitate to schedule an appointment with our Richmond dental team. Otherwise, you can learn more on the topic – including why these visits are so important – by reading on!
Why Choose Brown, Reynolds, Snow, LeNoir Dentistry for Dental Checkups & Cleanings?
Patients of All Ages Welcome
Dental Wellness Program for Patients Without Insurance
Convenient Appointment Times
Why Are Regular Dental Checkups & Cleanings Important?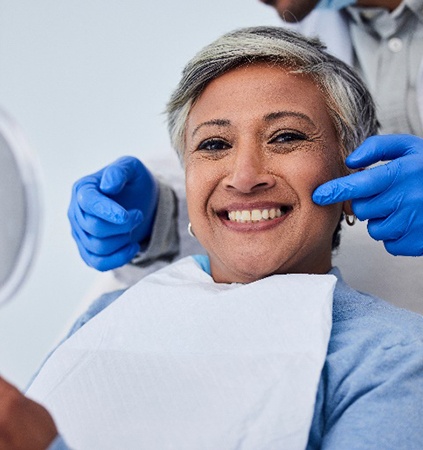 Many patients ask themselves, "If I brush and floss at home, why do I need to get a dental checkup and cleaning twice a year?" Well, there are actually a few reasons! To start, our dental exams are designed to catch everything from tooth decay and gum disease to oral cancer in the early stages. That way, we can intervene before costly care is needed or your overall health is negatively impacted. It's also worth noting that the tools we use during your teeth cleaning are the only ones that can remove stubborn plaque and tartar. As a result, your biannual visits play a crucial role in preventing serious oral health problems from developing in the future as well.
What to Expect During a Dental Checkup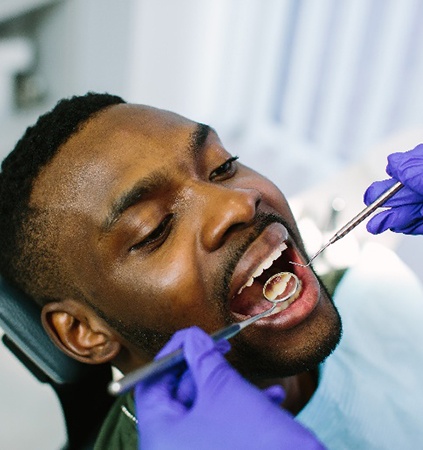 If it's been a year or longer since we've taken X-rays, then your appointment will start with this step. Otherwise, one of our talented Richmond dentists will begin with an oral exam. In addition to looking at your teeth and gums, they will check the condition of any restorations you have and examine your bite. They will also dedicate a few minutes to an oral cancer screening, which involves feeling your lymph nodes as well as looking at your tongue, the back of your throat, and the soft tissue in your mouth. Afterward, they will review their findings with you, provide recommendations, and answer any questions you have.
What to Expect During a Dental Cleaning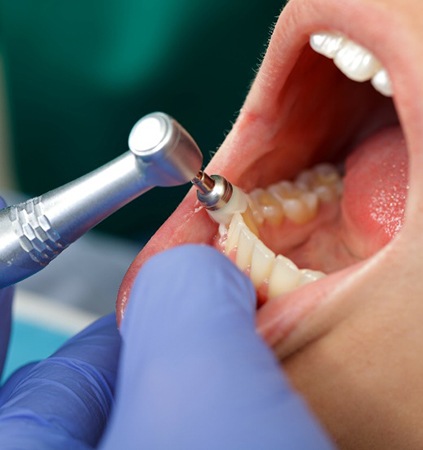 The cleaning portion of your visit will cover a lot of ground, from noting gum inflammation to removing stubborn plaque. Throughout the process, we will bring anything to your attention that's concerning, like tartar buildup on a certain tooth or bleeding gums. Before the end of your appointment, we will floss between each tooth and polish your teeth. Then, you'll be set until your next visit in three to six months!