Dental Bridge – Richmond, VA
Seamlessly Filling the Gaps in Your Grin
Just one missing tooth can ruin the balance of your bite, make simple tasks like chewing and speaking more difficult, and take a major toll on your overall confidence. At Brown, Reynolds, Snow, LeNoir Dentistry, we can use customized dental bridges to fill any gaps so that you can once again enjoy a fully functional, dazzling grin. To learn more about how we can use a dental bridge to re-complete your smile, call our office today.
Why Choose Brown, Reynolds, Snow, LeNoir Dentistry for Dental Bridges?
High-Quality, Long-Lasting Restorations
Four Experienced Dentists in One Location
Known for Award-Winning Care & Service
What is a Dental Bridge?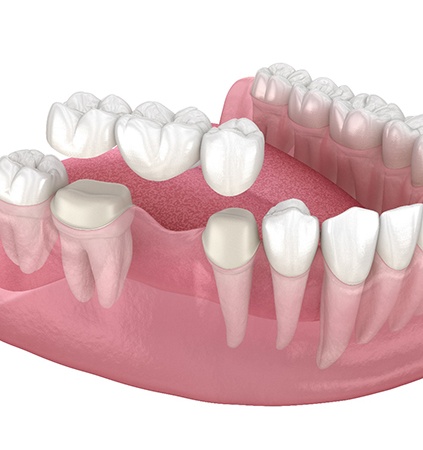 A dental bridge is a prosthetic that's made up of two dental crowns and one or more replacement teeth called pontics. Both the crowns and the pontics are made out of tooth-colored materials that can be color-matched to blend in seamlessly with the rest of your smile. The pontics are what fill in the gap left by missing teeth; meanwhile, the crowns are attached to your natural teeth to keep the entire restoration anchored in place.
Types of Dental Bridges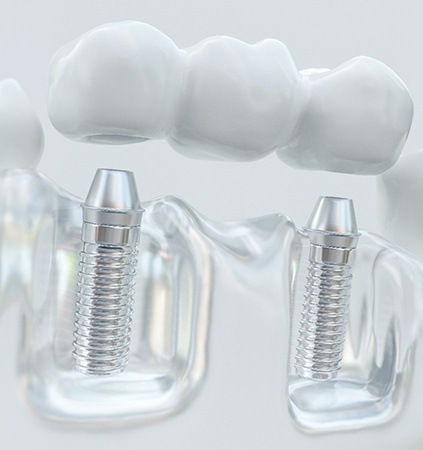 You can either get a traditional dental bridge or one supported by dental implants. The kind we suggest will depend on the state of your mouth as well as your medical and oral health history.
Traditional Dental Bridge
Traditional bridges are typically used when you're only missing one or two teeth. The bridge will be attached to the teeth adjacent to the gap; said teeth are sometimes referred to as "abutment teeth" and will need to have a small amount of enamel removed to make room for the restoration.
Implant Bridge
When three or more teeth are missing, you might be eligible for an implant bridge. Two dental implant posts will be inserted into your jaw; once your mouth has healed, we'll be able to attach a dental bridge to the posts. Implant bridges are considered more conservative than traditional bridges since they don't require any alterations to the natural teeth. However, you will need a certain level of bone density in your jaw to receive dental implants.
The Benefits of Getting a Dental Bridge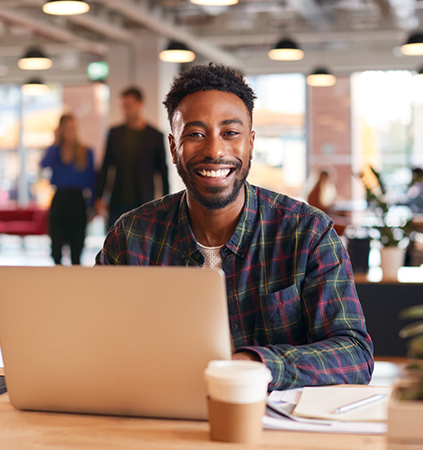 While you can leave the space left by a missing tooth alone, doing so can have several consequences for your oral health in the long term. Meanwhile, there are many advantages to replacing missing teeth with a dental bridge:
The bridge will prevent the remaining teeth from drifting into the gap, thus helping them maintain a proper alignment.
Brushing and flossing a dental bridge is much easier than trying to clean a gap left by a missing tooth. As such, getting a bridge can simplify your oral hygiene routine.
If your bridge is supported by dental implants, the stimulation they provide will help prevent bone loss.
Since dental bridges look like natural teeth, the average person won't be able to tell just by looking that you've had dental work done. You'll be able to confidently show off your new smile to everyone you meet.
Dental Bridge FAQs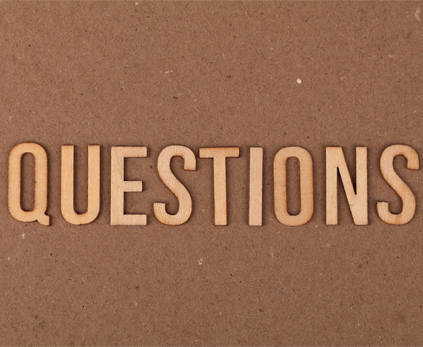 Dental bridges in Richmond are a tried and proven solution to treat one or more missing teeth in a row. However, they are a big investment. Don't worry if you have a few concerns because your dentist will explain everything during your consultation. While you wait for your appointment, here are the answers to a few frequently asked questions.
Are Dental Bridges Removable?
A bridge is meant to provide a long-term solution for missing teeth. Whether held in place by crowns or dental implants, you can't remove your bridge. It can only be taken out by a qualified dental professional, like when needing to be replaced. If you're interested in a removable method, ask your dentist about the benefits of a partial.
How Long Will a Dental Bridge Last?
A traditional bridge has an average life expectancy of about 10 years, but it's not uncommon for them to last for much longer. Many factors affect the lifespan of a bridge, like the materials used and the number of teeth being replaced. However, an implant bridge can last for decades. Your dentist in Richmond will explain how to get the most from your investment, like brushing, flossing, and using a daily mouthwash. Eating a balanced diet limited in sugars will safeguard your smile from decay. It's best to have hard or chewy foods in moderation. Your dentist will recommend breaking any bad habits, like smoking or using your teeth to loosen bottle lids. Don't forget to schedule a cleaning and check every 6 months.
Are Dental Bridges Cheaper Than Dental Implants?
Initially, a bridge is cheaper, but dental implants are the most cost-effective overall. A dental implant is proven to last for 30+ years with the right care, so you won't have to budget for replacements. Not to mention, dental implants are the only method to preserve your jaw to stop bone loss. As a result, you'll avoid many common issues caused by missing teeth, like cavities, gum disease, and additional tooth loss. You will lower your oral health expenses because you won't need costly restorative procedures later. Whether a traditional bridge or dental implants, we have the financial solutions you need to keep your treatment affordable, like CareCredit.
Can I Use My Dental Insurance to Pay for a Bridge?
Every policy and situation differs, but most dental insurance can be used to offset the amount you will pay out-of-pocket. Your insurance may cover your consultation and any imaging. After meeting your annual deductible, you can use your benefits to offset the cost of any prep work, like gum disease therapy or tooth extractions. Depending on your plan, your insurance can pay 50% to 80% of the cost of the restoration until reaching your yearly limit. A member of our dental team will work on your behalf with your insurance to maximize your coverage. They'll explain how it is being used and your payment options for any remaining balance, like monthly installments through a third-party financing company.