Dental Implants – Richmond, VA
Tooth Replacements
That Really Last
Although traditional dental bridges and dentures have been refined and improved over the years, they still have one major flaw—they only replace the crown or visible portion of missing teeth. Fortunately, our team here at Brown, Reynolds, Snow, and LeNoir Dentistry offers dental implants as a truly comprehensive way to bring back your smile's strength and appearance in the long run. Are you interested in learning more about dental implants in Richmond, VA? Read on and then get in touch with us to schedule your consultation!
Why Choose Brown, Reynolds, Snow, LeNoir Dentistry for Dental Implants?
Implant Placement Performed In-House
Highly Trained & Experienced Dentists
Flexible Financing Available
What Is a Dental Implant?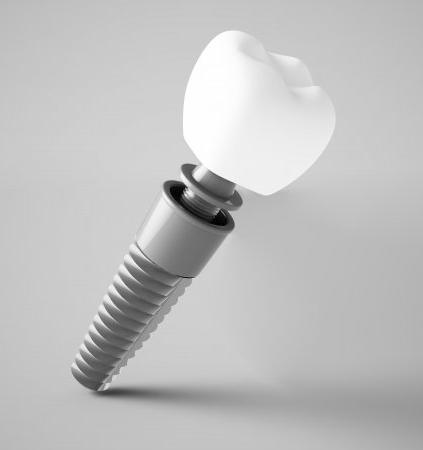 Instead of simply resting on top of the gum line like a traditional denture or bridge, a dental implant integrates with the jaw bone underneath with a biocompatible titanium post. This acts as a tooth root, drawing in nutrients for the bone so it can hold the implant firmly in place. Then a connection piece, called an abutment, and a restoration are attached on top, replacing every part of the tooth's natural structure.
Benefits of Dental Implants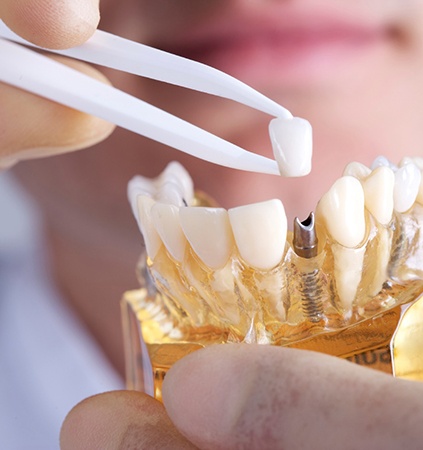 With their unique, nature-mimicking structure, dental implants can provide certain advantages over dentures and bridges alone. For example, while other tooth replacements may only last for up to 10 years, dental implants have been known to continue functioning for more than 30 years! That's because they are embedded in the jawbone, keeping the area stimulated, which also helps you retain a youthful appearance as you age. With dental implants, you also get to enjoy a stronger bite that can handle fibrous foods, enabling you to enjoy a better diet and better health as a result.
Are Dental Implants Right For You?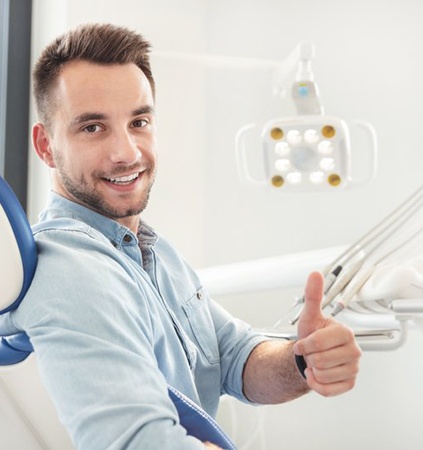 Many patients with lost teeth already qualify for dental implants. Basically, you need to be free from any oral infections like gum disease and have enough jawbone to hold onto implants. That's it! Whether you have just one or all of your teeth missing, we have an implant treatment option that can complete your smile for good. When you meet with one of our dentists, they can examine your mouth, discuss your specific situation, and create a plan to meet your needs.
Missing Single Tooth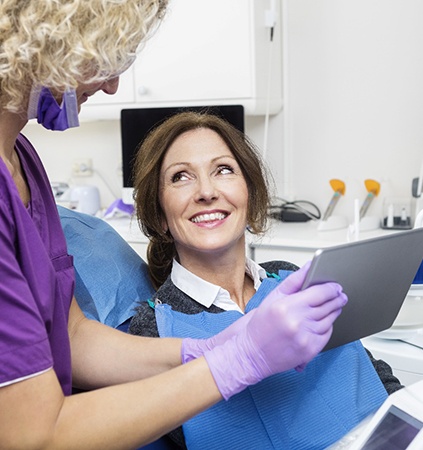 When replacing one lost tooth, we can use a single dental implant. Inserted into the socket, the implant is surrounded by new jaw bone growth and doesn't depend on the teeth around it for stability. Once the area has healed, we'll place a dental crown on top.
Missing Multiple Teeth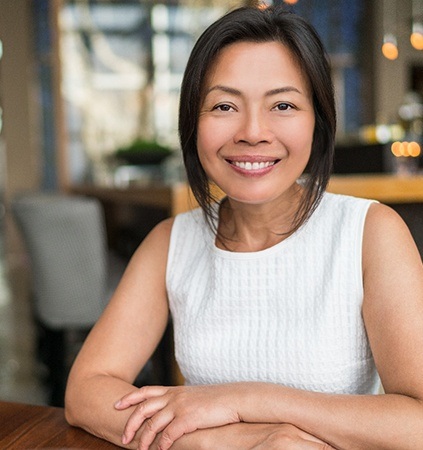 For those who have lost multiple teeth, we don't have to place an equal number of implants. In fact, we can use just a couple to retain a bridge or partial denture, replacing these missing teeth as efficiently as possible while still providing the benefits of implants.
Missing All Teeth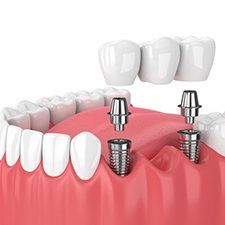 Even patients who have no natural teeth remaining can take advantage of dental implants. With four to six implants in certain areas in the arch, a full denture can be secured in place, giving a patient about 70% of the biting force they had before. You can't get this with dentures alone!
Start-to-Finish Convenience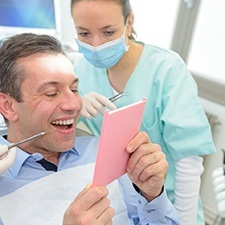 At other dental office, their dentists don't have the training and experience to handle the entire process in-house, so they refer patients to other specialists in the area. However, we have the requisite skills to surgically place and restore dental implants right here in our Richmond dental offices. We are proud to provide one-stop convenience for our patients and take care of the entire process with the same dedicated team.
Understanding the Cost of Dental Implants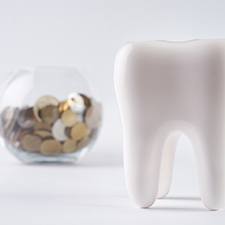 When you do a price comparison of your replacement options, don't be surprised to see that dental implants have a higher initial cost. But, you need to consider how often and how much you'll pay to replace those other options over the years. It can all add up! You'll likely find that dental implants, with their unmatched longevity and many benefits, are a sound long-term investment that is well worth it.